Better Hair Transplant Clinics
Creating excellence within hair transplant surgery is our goal. With our highly trained surgeons using the most advanced techniques combined with the latest ideologies, we are able to consistently perform exceptional, natural appearing hair transplantation. We focus on every aspect of every individual patients hair restoration surgery experience from the first consultation through every follow up visit until the transplantation process is complete. At any Better Hair Transplant Clinic, every single one of our patients know that they will receive the highest level of artistry, quality and value due to our personal and individualised treatment plans, attention to detail and impeccable reputation.
The FUE Hair Transplant Procedure
Follicular Unit Extraction, more commonly known as FUE, is the process of removing healthy hair follicles direct from a donor area (usually, this is the scalp on the rear of the head where the hair is thicker) and then grafting them onto the bald/thinning areas.
The treatment itself is performed under local anaesthetic as opposed to general anaesthetic, thus eliminating any risks and downtime that are usually associated with other hair transplantation procedures. Due to the minimally invasive nature of the treatment, there is no visible scarring and in most cases, our patients are able to return to their normal day to day business as early as the next day with their results.
FUE is carried out using a specialised punch device, which ranges in diameter from 0.6 to 0.9mm, to extract the tiny follicular units complete with any necessary glands. The device separates surrounding tissue from the follicles, which results in minimal trauma and better results, as well as removing the risk of visible scarring. Due to the way the follicular units and their vital elements are extracted, the FUE transplantation means that each individual follicle has a much higher survival rate and better growth. For utmost precision, the treatment is performed using a high powered microscope and specially designed and calibrated instruments which allow our surgeons to create natural-looking and undetectable results.
Advantages of Better Hair Transplant Clinics:
Your transplant will be performed highly experienced surgeons who specialise in FUE transplantation and treat hundreds of patients every year.
FUE is minimally invasive and is performed under local anaesthetic – our patients have been known to either watch TV or even fall asleep during the procedure.
Unlike the FUT procedure, more commonly known as the strip procedure, you won't require any stitches after your treatment. This, in comparison, drastically reduces the recovery period.
We use only the finest specialised instruments, resulting in minimal trauma to your scalp.
Thanks to our advanced skills and techniques in this method, results are often completely undetectable.
Following your treatment, there will be no linear scarring across the back of your head, meaning that you are free to wear your hair how you like.
We work by individual follicle and not per graft – this ensures that the healthiest and strongest follicles are chosen for your transplant procedure.
Your results will look natural as each hair is implanted to follow the direction that matches your natural hair growth, and because we only select healthy follicles, the treated area will look densely filled.
To arrange a consultation at one of our locations, or to get quick free advice from one of our specialists, please contact us.


OUR HAIR TRANSPLANT TREATMENTS
We offer a full range of hair transplant treatments, ranging from medication through to FUE restoration surgery. Take a look through our different departments and find the perfect treatment for you!
Our recommended hair transplant surgeons have featured on or in:

Our Independent Reviews of our Hair Transplants
I cannot praise this company enough for their professional and friendly service from start to finish. Everything was explained to me in great depth from my initial consultation to post op by Mr Prasad and his team. Lyndsay is also a credit to this company she has been in touch throughout and answered any reservations I have had and put my mind at ease.
From an internet search to hair transplant. The process has been smooth and explained thoroughly from start to finish. Sharon contacted me, put me at ease and provided all the necessary information needed to go ahead with Surgery.
Can't recommend this company enough. From my initial consultation with Sharon, to the actual day of the transplant. A daunting experience, made a lot easier by this amazing team! I couldn't be happier with the service I received. Would recommend this company to everyone!
Very happy with the service I received from be cosmetics. The journey was smooth from start to finish starting off with Sharon who initially booked my appointment all the way through to the actual procedure carried out by Dr Mo. Looking forward to my results following my hair transplant!
Could not be happy with the level of service for my hair transplant…Sharon made it so easy along the way regards do's and don't's and was very clear and professional! …definitely recommend !!
I could not be happier with the service provided by Better Hair clinic. The process from the initial consultation with Sharon to the day of the surgery with Dr Mo and the team have been and continue to be excellent. I would highly recommend.
Extremely professional, informative, helpful and friendly at all times. A really positive experience and Sharon has been great throughout. Competitive price too.
No complaints at all. Would recommend.
The pre and post care service that I have received from Sharon was great. Sharon, was and is very informative with her great knowledge and reassuring at the same time. Definitely encourage anyone who requires this service to go book with Better Hair Clinics. Thanks again Sharon.
Such a professional and trusted team of individuals who go above and beyond to ensure that you feel comfortable and confident throughout each procedure. I would highly recommend this service to anyone who is considering a Hair Transplant, as I was really impressed by their knowledge and expertise.
World class treatment from a world class clinic cannot speak highly enough of these people from top to bottom. A procedure which has transformed my life and confidence all for the better. Love my new beard. A special thanks to Sharon and the surgeon for their incredible work and reassurance!
Sharon is very professional and explains every step and procedure to you and ensures you understand, Sharon also makes herself available to you if you have any questions, she is always happy to explain, the before and after service was second to none, I would highly recommend Sharon and Better Hair transplant clinic.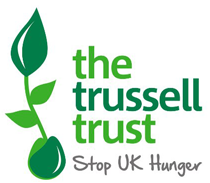 We are proud to support The Trussell Trust and their ongoing quest to end poverty within the UK. To find out more about who The Trussell Trust are and what they do, as well as make a donation to help those who are locked in poverty and reliant on foodbanks, visit their website here!
We are proud to support The Trussell Trust and their ongoing quest to end poverty within the UK. To find out more about who The Trussell Trust are and what they do, as well as make a donation to help those who are locked in poverty and reliant on foodbanks, visit their website here!
Make An Appointment
If you feel that you could benefit from one of our revolutionary hair loss treatments and would like to schedule a consultation with us, please let us know using the form below!