Male Pattern Baldness
Generally, male pattern baldness follows a set pattern, starting with a receding hairline which is then followed by the thinning of the hair on the crown and temples. This is the most common type of hair loss in men and in most cases starts around the late 20s or early 30s, by the time most men have entered their late 30s they have experienced some degree of hair loss. In a lot of cases, male pattern baldness leaves a horseshoe shape of hair around the back and sides of the head and can occasionally progress to complete baldness, though it is very rare for it to do so.
Causes
It used to be believed that hair loss in men was caused by them having too much testosterone, however this is not the case and the hair follicles become weaker and more sensitive due to a genetic predisposition. Researchers now believe that dihydrotestosterone (DHT), which is a by-product of testosterone, causes the follicles to become sensitive and is the true cause for the hair loss.
With the help of the enzyme type II 5-alpha-reductace, testosterone is converted into DHT which is then stored in the hair follicle's oil glands. If there is too much DHT in these glands, the hair becomes thinner and grows for a shorter length of time than normal which in turn results in hair loss. DHT acts to suppress and shrink hair follicles, so when the DHT levels become lower, the hair follicles begin to thrive again. Hair follicles that are sensitive to DHT will need to have a prolonged period of exposure for the affected follicle to complete the shrinking process, so it is possible to stop if caught early enough.
Although you may carry the genes for baldness, this doesn't necessarily mean the you will suffer from hair loss, even if there is a strong family history of it. Everyone is individual and in some cases, the genes responsible may not have been passed on or the expression of the genes could be limited. The way these genes express themselves depends on a number of factors that include your hormones, age and levels of stress.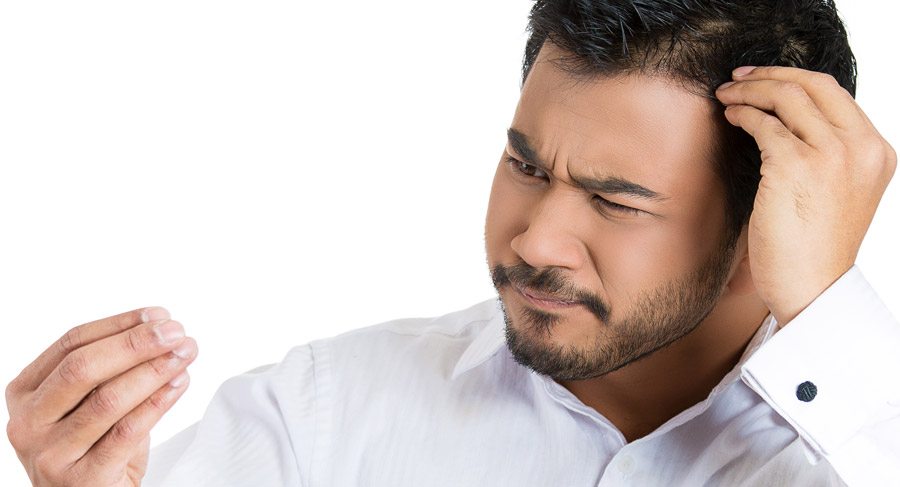 There are two medication based treatments
Currently, there are two products available on the market that have made huge strides forward in treating male hair loss. The first product is Finasteride, which is commercially known as Propecia©, is only available via private prescription and is not available on the NHS. The second is Minoxidil which is again available by private prescription if you require a stronger 10% or 15% solution of it, a weaker 5% solution, which is commercially known as Regaine®, is widely available over the counter.
Both of these products can be used to slow down or even stop hair loss, however they aren't miracle cures and won't bring your hair back. Even though these two products are the best available in the market at the moment, they aren't guaranteed to work for everyone and the results will only last for as long as you keep using them. Remember – there isn't a lotion, medication, shampoo or laser treatment that can bring back your lost hair. If you have already lost your hair or have bald patches, the only thing that will bring them back is a hair transplant surgery.
How effective are hair loss treatments?
Both products have very high success rates for patients with mild/moderate amounts of hair loss, however they need to be taken consecutively for several months before any results begin to be seen.
Evidence suggests that approximately two thirds of men who are taking or have taken Finasteride (either Propecia or its generic form) will start to benefit from renewed hair growth. Finasteride is used to halt hair loss for the majority of men who are using it and over 90% of our patients who have been prescribed this treatment will see desirable results from it. Usually, Finasteride will need to be taken for a period of at least six months before any effect and benefits are seen and if the treatment is stopped, the balding process will normally resume.
With Minoxidil, studies have suggested that the balding process will slow for approximately 50% of men who are using it and in approximately 15% of cases, clients will experience some level of hair regrowth.
The evidence available to us suggests that Finasteride causes regrowth in a higher percentage of men than Minoxidil does, therefore at Better Hair Transplant Clinics we believe that Finasteride is the more effective medication to help treat hair loss. Our doctors are able to prescribe Finasteride to suitable patients via our hair loss treatment service.

OUR PATIENTS SAY
If you're on the fence about having a treatment done, why not read some of the comments below from previous clients who were more than happy to share their experience.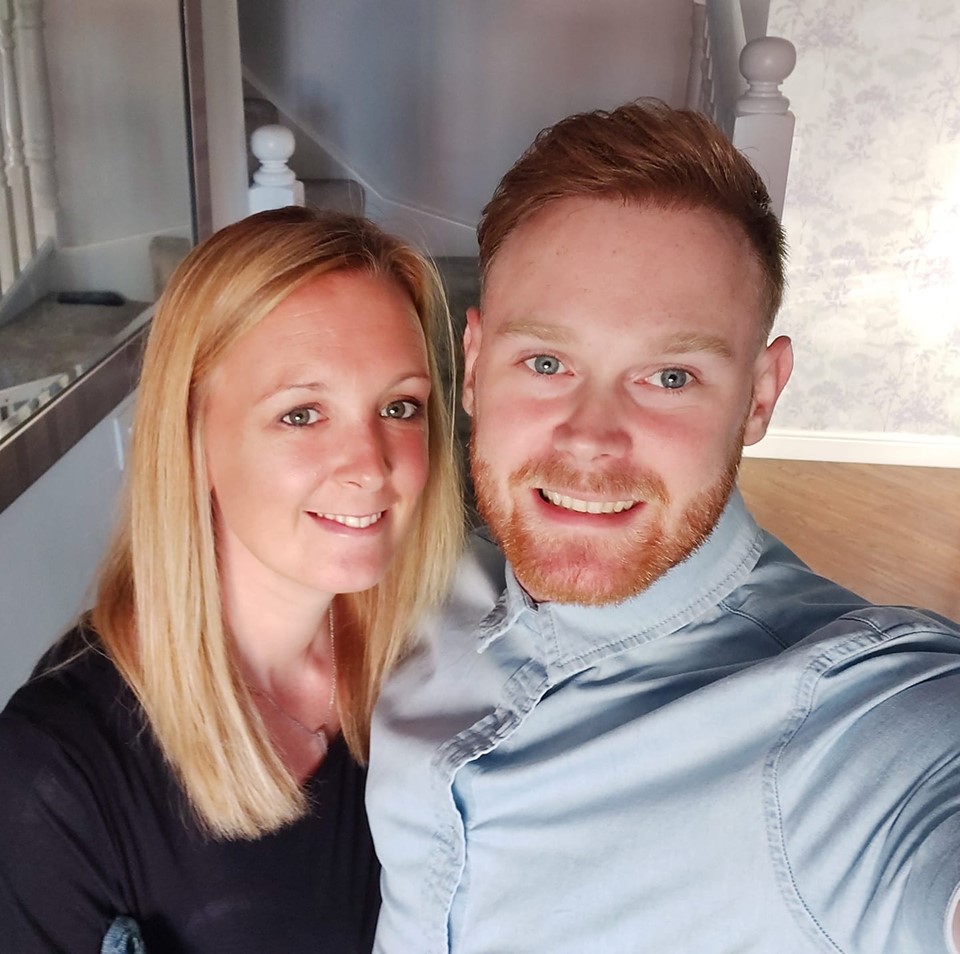 I visited Better Hair Transplant Clinic for a free consultation to discuss my options. I meet with Sharon who was great at explaining all my options and gave me realistic expectations. After the consultation, I booked my FUE hair transplant to give me a new hairline.

This has been an amazing experience and I can't wait to see the final results. I would completely recommend Better Hair Transplant Clinics to anyone who felt the way I did. I'm so glad I took that first step and booked my consultation. It's changed my life for the better and I'm a much more confident person for it.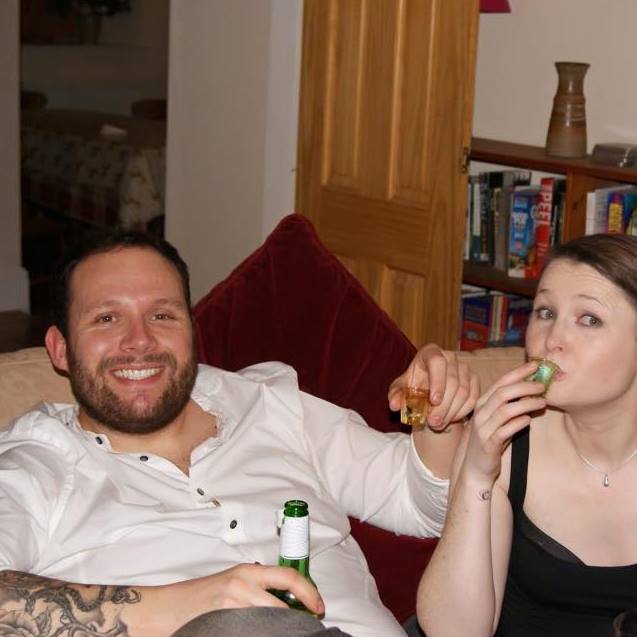 After deliberating for a number of years whether the insecurity about my receding hairline was enough to warrant spending thousands on it and having had a few eye watering quotes, my partner found Better Hair Transplant Clinics.

From that moment the full team were great. Any questions I had were answered quickly in the lead up to procedure, and on the day I was made to feel extremely comfortable all the way through by the surgeon and his team, who were all fantastic.
Make An Appointment
If you feel that you could benefit from one of our revolutionary hair loss treatments and would like to schedule a consultation with us, please let us know using the form below!