For some men, hair loss is something that is going to affect their lives and dictate how they look and feel. This could be in a way that is barely noticeable because it has been detected early enough to undergo some form of transplant surgery, but for those who notice it when it's way too late or don't take action to counteract the signs and effects, baldness can be something that comes along very quickly. The question is though, what can be done to fight the visual signs of baldness? The answer, as weird as it might sound, is a hair tattoo, otherwise known as scalp micropigmentation.
Scalp micropigmentation, or sometimes seen as SMP, is a treatment that can be used for both men and women to fight the visual signs of hair loss, but what is it and how does it work? In the most basic sense, the scalp micropigmentation treatment is essentially just a tattoo that is performed on your scalp to hide the signs of baldness. It's a non-invasive and non-surgical treatment for people who are either thinning or balding (or have already lost all their hair) to give the effect and illusion of hair still being on the scalp.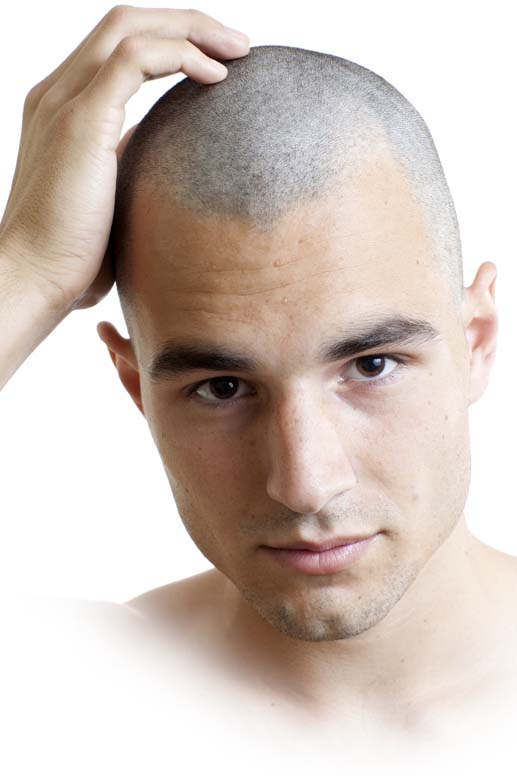 Using a special pigment and permanent tattooing machine equipped with an incredibly small needle known as a microneedle, an aesthetic practitioner uses the tool to pierce the skin and inject the pigment into the skin, creating the appearance of tiny follicles within the scalp. Essentially, you will have hundreds to thousands of tiny dots tattooed into your scalp to create the appearance of hair follicles, giving the results of the procedure what is commonly called the "freshly shaved look".
Now for some people, this procedure isn't required for the full head and those cases are often extreme, however other people require it for reasons such as lowering their hairline or filling out a balding spot. The only requirements following your treatment to maintain a look that appears natural is to ensure that your hair is kept cut short to a length discussed with the aesthetician who performs your treatment. There's going to be nothing worse for you than having a stubbly look in a small patch of your scalp and long hair across the remainder as this will look almost the same as the look you had prior to the treatment, save for the newly tattooed dots across your thinning/bald area.
It can also be used to conceal many imperfections and a lot of people have used scalp micropigmentation to aid with the concealment of scars and blemishes that have been acquired during their lifetime. This could be something as simple as a birthmark but could also include scars caused by some form of surgery.
Now it is worth noting that your hair will not grow from these tiny follicles that have been designed onto your head, however as long as you maintain your look properly you will be able to feel the confidence that is given back to you with a wonderfully designed head of hair!